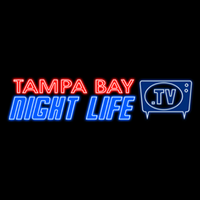 Hello everyone,
Hope  you are all well during this crazy time of Covid and everything happening in our world. We miss seeing all of you at our shows.
We wanted to take a moment to thank Bill Mcardle with TampaBayNightLife.TV and also Xtra Medium Productions. Bill was kind enough to have us on the show to talk about the new album and our music video for our song Lucid Child.
if you have not checked out TampaBayNightLife.TV, it is a video based entertainment guide for the Tampa Bay area. We promote Bands, Bars, Restaurants, Nightclubs and Events. 2018 Creative Loafing Best of the Bay winner for Best Local Promoter. 2016 Talkie Award Winner for Best Local Internet TV Show.
BELOW FROM: TampaBayNightLife.TV 
CHEKCK OUT THE VIDEO WITH THIS LINK: 
https://www.facebook.com/watch/?v=680508536141240&extid=vXUOC30fRPD8c3OS 
July 27 at 8:01 PM  · 
Tampa Bay Nightlife TV S1 E20 
Hard to beleive that we are episode 20 all ready, time flies when you are having fun... In this week's episode we interview Jeriko Turnpike about their latest release Memory Ghost and preview their new music video for Lucid Child. 
As always, special thanks toTampa Bay Nightlife TV's sponsors: 
Corner BarandGrill 
The Shipwreck 
Mr. Joe's Off The Beach 
The Niagara Tap 
Jimmy's Sports Lounge 
Whiskey Wings Tarpon springs 
The Liquid Therapy Bar 
Twisted Turtle Carrollwood